Accommodations
Catalonia Royal Tulum Beach and Spa Resort
Adults Only, All Suites Resort
Enjoy the authentic Caribbean at an exclusive, adults-only resort. The attention to small details makes for a great stay and the personalized service you receive will make you feel as if you were in heaven.
Exclusive suites, innovative restaurants, dreamlike swimming pools…relax in this tropical paradise and enjoy the best vacation you've ever had. Have an extraordinary experience, and leave the worrying to us; we'll take care of you.
Superior Room
Deluxe Room
Junior Suite Superior
Royal Honeymoon Room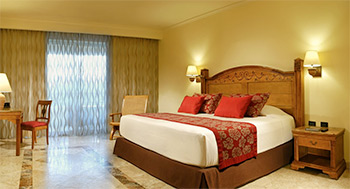 Superior Room
Superior
The spacious and comfortable rooms guarantee a wonderful setting in which to spend your vacation.
Extra Services
Air conditioning
Bathrobe and slippers
Ceiling fan
Coffee maker
Free internet access (Wi-Fi)
Free safe deposit box
Fully furnished bathroom
Furnished terrace or balcony
Hair dryer
Iron and ironing board
King Size or two Queen Size beds
Minibar with soft drinks, bottled water and beer (restocked daily)
Pillow menu
Room service 24h
Telephone with direct line
Turndown service
32-inch LCD TV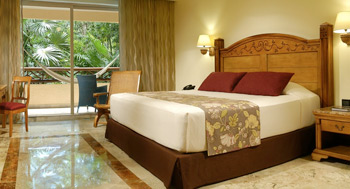 Deluxe Room
Deluxe
These rooms, recently redecorated, are located in the builidings which are closest to the beach. They also offer deluxe amenities.
Extra Services
Air conditioning
Bathrobe and slippers
Ceiling fan
Coffee maker
Rain shower
Free internet access (Wi-Fi)
Fully furnished bathroom
Furnished terrace or balcony
Hair dryer
Hammock on the terrace
Iron and ironing board
King Size or two Queen Size beds
Minibar with soft drinks, bottled water and beer (restocked daily)
Pillow menu
Room service 24h
Telephone with direct line
Turndown service
32-inch LCD TV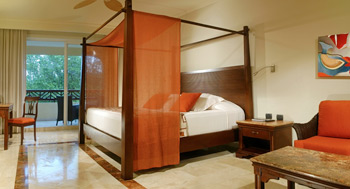 Junior Suite Superior
Junior Suite Superior
Surrounded by exotic vegetation, these rooms dispose of a lounge area and offer special services that will make your stay even more delightful. (Maximum capacity: 2 people)
Extra Services
Air conditioning
Bathrobe and slippers
Ceiling fan
Coffee maker
Free internet access (WiFi)
Free safe deposit box
Fully furnished bathroom
Furnished terrace or balcony
Hair dryer
Iron and ironing board
King Size bed
LCD screen with satellite TV and Canal+
Lounge area
Minibar with soft drinks, bottled water and beer (restocked daily)
Pillow menu
Room service 24h
Telephone with direct line
Turndown service
VIP amenities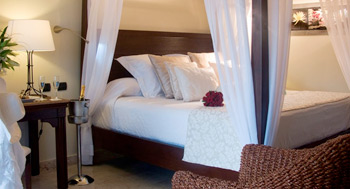 Royal Honeymoon
Honeymoon Room
Elegant, light filled and very welcoming. Everything you need for the honeymoon of your dreams: Natural and light colors, cushions and canopies… Happy Honeymoon! (Maximum capacity: 2 people, adults only)
Air conditioning
Bathrobe and slippers
Canopy
Ceiling fan
Coffee maker
Free internet access (WiFi)
Free safe deposit box
Fully furnished bathroom
Furnished terrace or balcony
Hair dryer
Honeymoon amenities
Iron and ironing board
King Size or double bed
LCD screen with satellite TV and Canal+
Minibar with soft drinks, bottled water and beer (restocked daily)
Pillow menu
Room service 24h
Specially decorated
Telephone with direct line
Turndown service